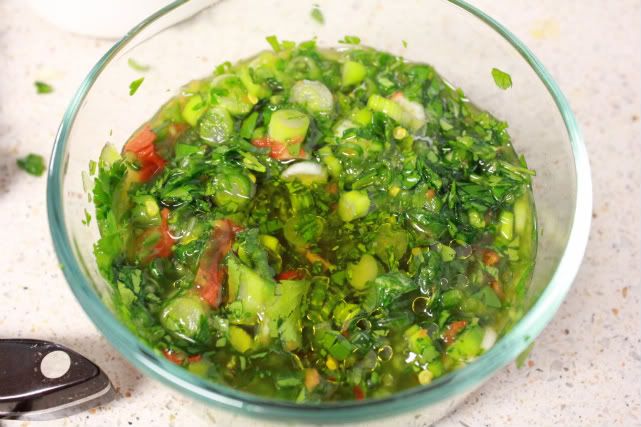 One of the many misconceptions of Ecuadorean cuisine is that it is spicy, just like Mexican food.  While our food is typically not spicy, it doesn't mean that us Ecuadoreans don't like it hot.  We have a spicy condiment called Ají Criollo, which is a hot sauce made out of chillis served on the side.  This condiment is found in just about every household and restaurant in Ecuador, and folks add it to any of their meals at their leisure.
Growing up, we always had a jar of ají in our fridge.  I don't recall my mom being a big fan of spicy stuff, but we prepared ají for my uncle, who loved adding it to his menestra.  In Ecuador – or at least in my family, it was customary for a family member to randomly stop by to visit, especially after work.  And it was also customary to offer him or her algo de comer – something to eat.  Regardless of what we had, even if it was sorbras (leftovers), a spoonful of ají criollo doused over any meal made it fresh!
Ají Criollo is really easy to make and the ingredients are widely available.  I decided to incorporate one jalapeño because I happened to have one in my fridge and I didn't know what to do with it.  The ajies are nothing but Thai chillis – the red ones.   Once you make a batch of Ají Criollo, you can store it in a glass jar in the fridge for about a month.  However, if you're like me, it may not even last you a week.  I hope you enjoy this super easy and spicy deliciousness of ají criollo. Your life will forever be changed.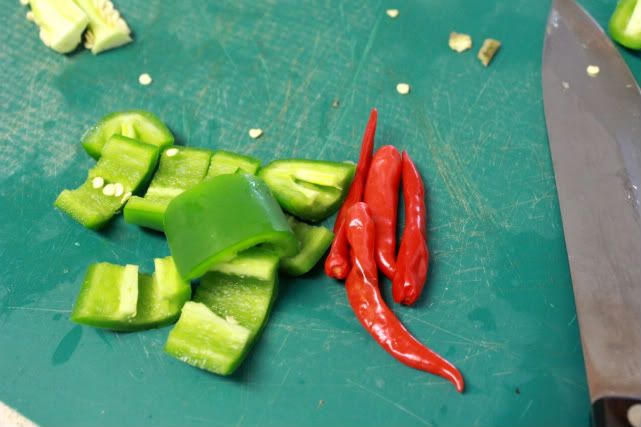 Start with four Thai chillis – seeds and all, and one seeded jalapeño.  Man – my chopping "board" has seen better days…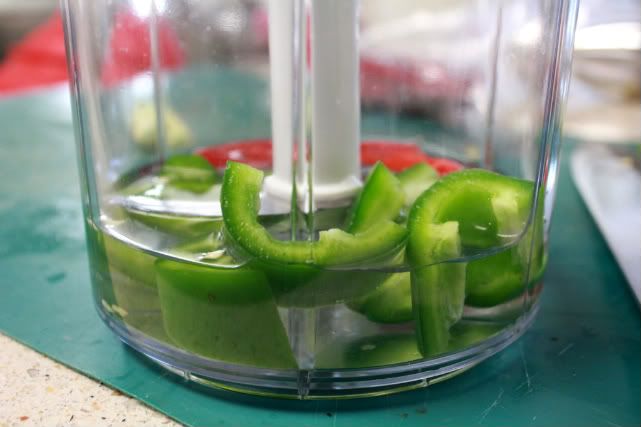 Throw them in a blender or food processor with 1/2 cup of water.  Push that button.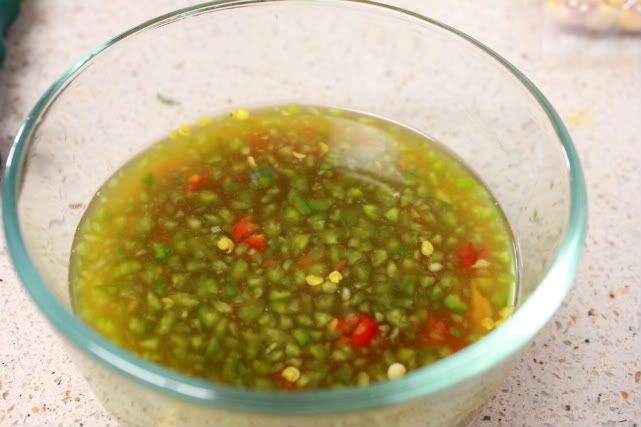 Once your peppers are crushed, transfer the sauce to a glass jar.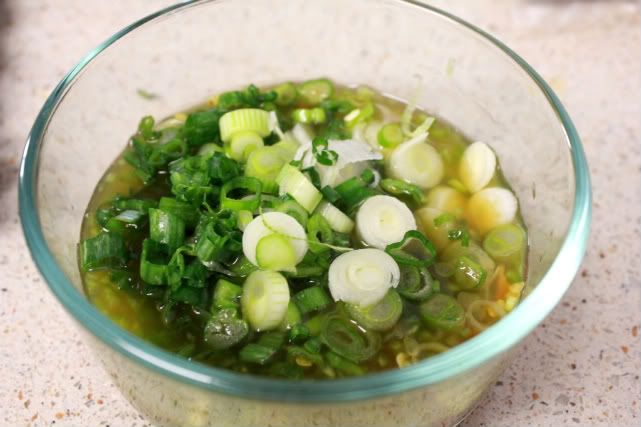 Add 2 chopped scallions – greens and all.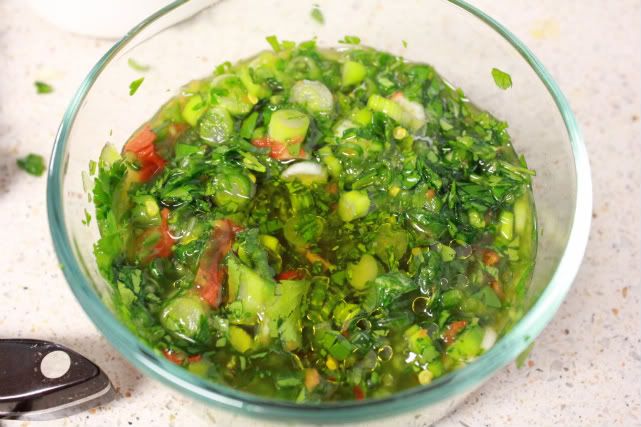 Then add 1/2 bunch of chopped cilantro and one tablespoon of olive or vegetable oil.  Stir with a spoon and you're done.  Your mouth will be happily on fire.  You're welcome.
Ingredients
4 ajies, or Thai chillis
1 jalapeño, seeded
1/2 cup of water
2 scallions, chopped - white and green parts
1/2 bunch of cilantro, chopped
1 tbsp olive or vegetable oil
Instructions
In a blender or food processor, combine the peppers and the water. Transfer the mixture to a glass container.
Add the chopped scallions, cilantro and oil. Stir mixture with a spoon.
Use as a spicy condiment for any meal. Store in a tight-lid glass jar for up to a month in the fridge.
http://www.tstastybits.com/2011/06/aji-criollo/
T\'s Tasty Bits, 2009-2012