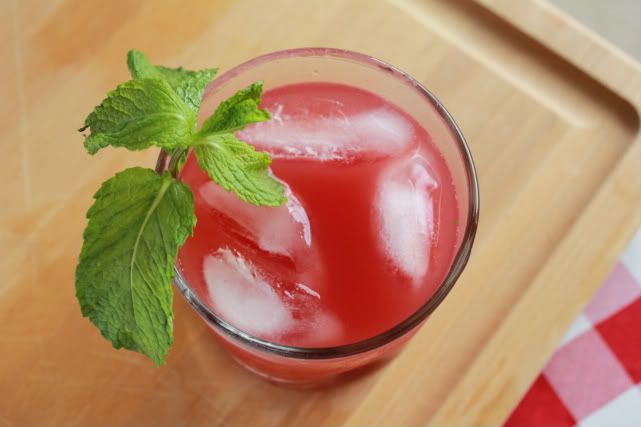 Watermelon is probably my favorite food of the Summer.  I can honestly say I am capable of eating a small watermelon by myself in one sitting.  Several trips to the restroom ensue, but who cares.  Although there is nothing more refreshing (at least for me) than eating a cold slice of watermelon, adding a bit of booze to watermelon is not too shabby either.
I am a fan of Sunny Anderson's watermelon mojito recipe.  I did a bit of tweaking to it, but this is a matter of preference.  I upped the fruit quotient while slightly reducing the alcohol and sweetness quotient.  You are most likely thinking I have lost my marbles, but as I said: it is a matter of preference.  I like to enjoy my mojito, and most importantly remember that I enjoyed said mojito.  In terms of the sugars, my watermelon was perfectly ripe and very sweet, so I didn't feel the need to add too much sugar.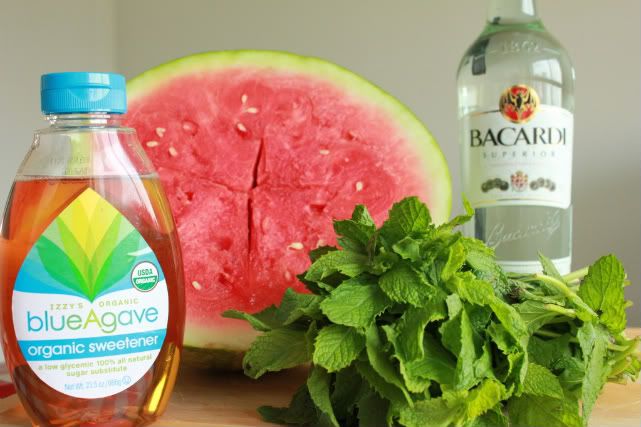 Start with these guys.  The limes are missing in action, but they come out to play later.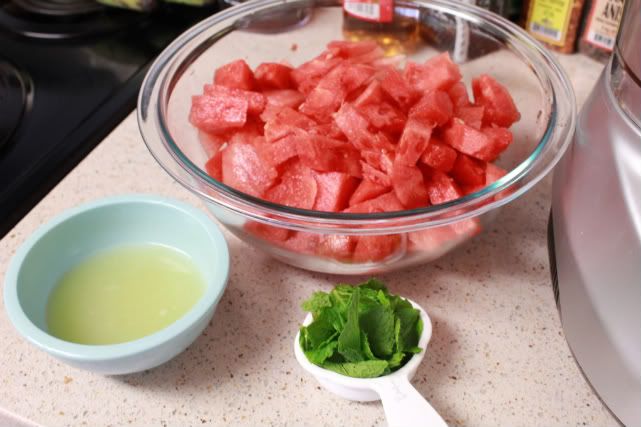 Cube the watermelon, juice a couple of limes and get your mint leaves ready.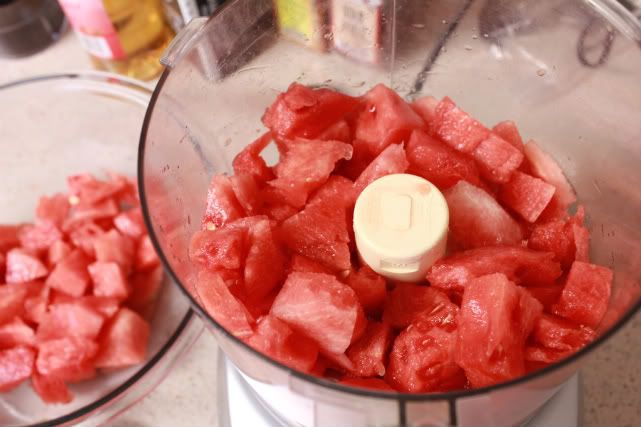 Process the watermelon in batches.  I started with processing about half of the watermelon by itself…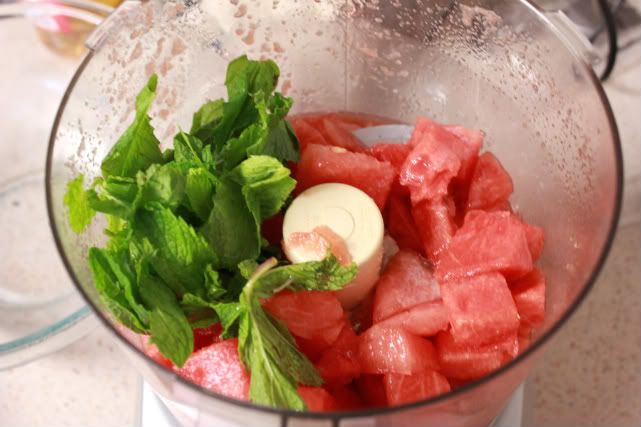 …And the other half with the lime juice and the mint leaves.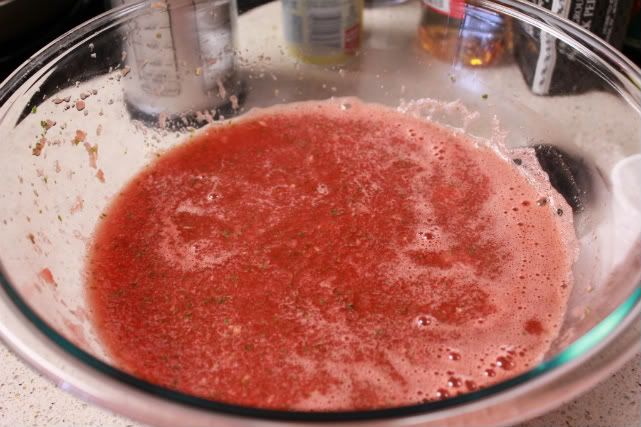 Mix both juices once done processing to combine all the flavors of the lime juice and the mint leaves…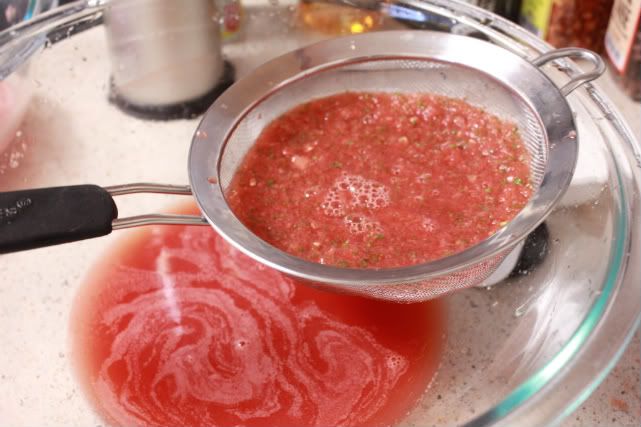 And strain the juice from the pulp.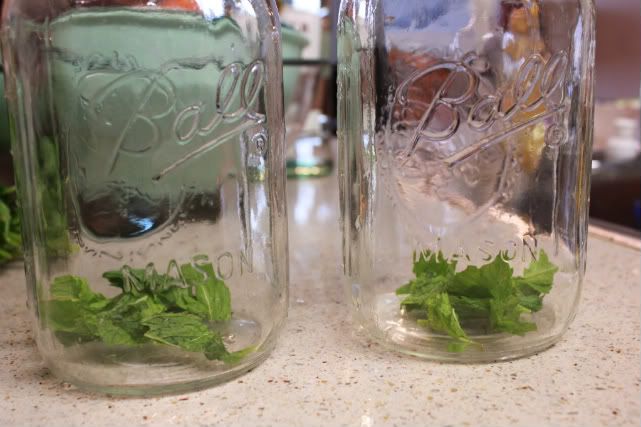 I had great ambitions that between El Señor Hubs and I, we would drink the whole watermelon mojito concoction.  I mean – why not?  So this is how I was thinking I was going to serve it – in big ol' mason jars, but ultimately I pared it down to a small tumbler glass.  Talk about not remembering what I drink.  Anyway, take some extra mint leaves, tear them with your hands and throw them into your glasses.
Add ice, the watermelon mixture, light rum and agave syrup.  Stir.
Pour.  Drink.  Repeat.
This is a modified version of Sunny Anderson's watermelon mojito recipe, which is by far my favorite!
Ingredients
3 1/2 lbs watermelon, cubed
1/2 cup fresh lime juice
1/4 cup fresh mint, packed plus more for garnish
2 cups light rum
1/4 cup agave nectar
Instructions
In a blender, puree the watermelon, mint leaves and lime juice in batches until smooth.
Strain the puree into a pitcher.
Stir the agave nectar and the rum.
Serve in glasses over ice, and garnish with additional mint leaves.
http://www.tstastybits.com/2011/08/watermelon-mojito/
T\'s Tasty Bits, 2009-2012