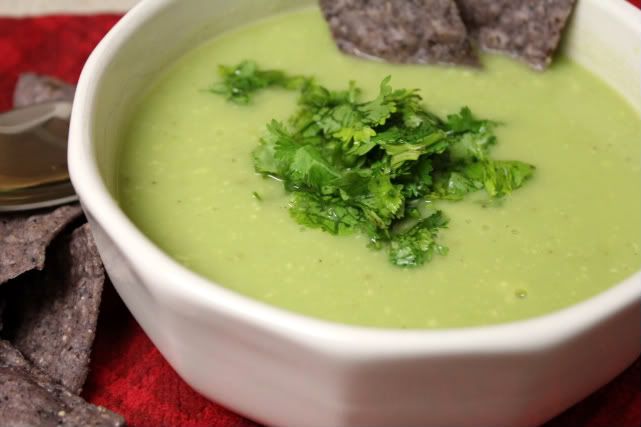 Since I don't want to give up on Summer just yet, but it is now a chillier as we get deep into September, I figured out a way to come to terms with both.  The easiest way to do it is by making this Crema de Aguacate from Michelle O. Fried's book "Comidas del Ecuador".  Remember my new (old) Ecuadorian cookbooks?
You may or may not know that Ecuadorians' diet relies heavily on soups.  Normally each big meal, whether it is almuerzo (lunch) or merienda (dinner), consists of a soup, an entree, which is normally a protein of some sort with rice, and then a dessert which normally is in the form of some fruit.  Eating soups is always comforting, although I must tell you that when I was little, I hated soup.   With a passion.  I think every Ecuadorian child  most likely feel this way about soup.  To me, soup as a child was the equivalent of El Señor Hub's "Eat your peas!!" scoldings.  ACK.  Those days are long gone and I now I love soup.  He, however, still hates peas.
So all you need for this soup are three ingredients: chicken stock, avocados and lemon juice.  To make things easier, I used store-bought chicken stock.  I normally use either low sodium, or no salt because I can then control the amount of salt needed.  Sprinkle some chopped cilantro on top and serve with some bread or blue corn chips and you are good to go.
Now that I think of it, this kinda looks like pea soup!  Or like guacamole soup!  I suppose if you have leftover guacamole, you can transform it into a delicious crema de aguacate.  Provided no one double dipped in your guac.  Ick.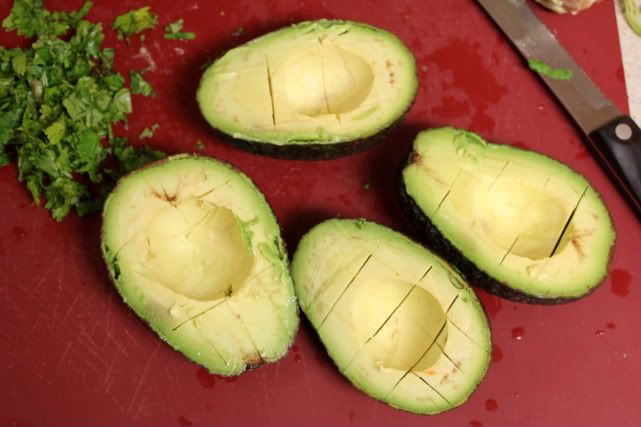 Start with a couple of avocados, roughly diced.
Throw the avocados in a food processor.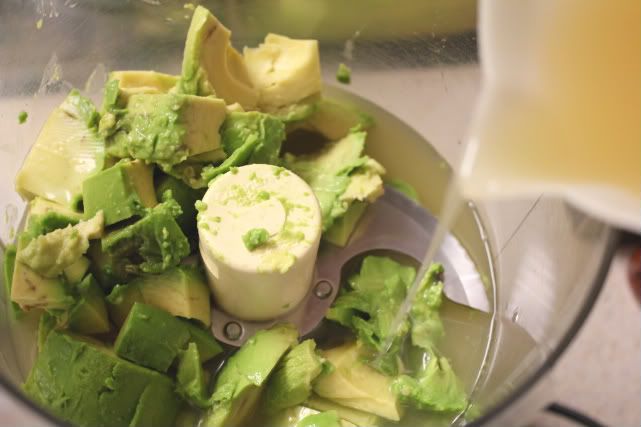 Add 1 cup of the chicken stock…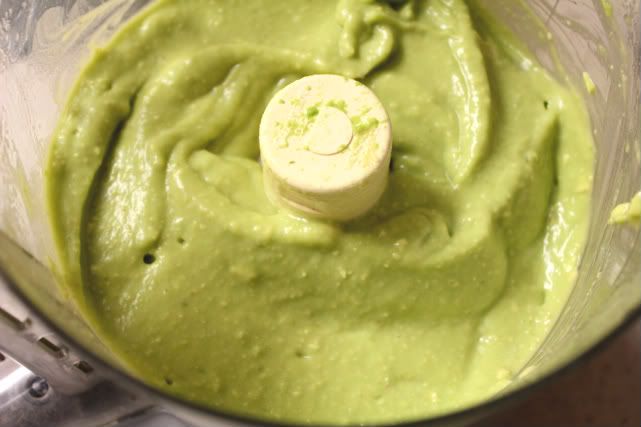 And blend until creamy.
Meanwhile, bring the remaining chicken stock to a boil.  Turn the heat down to low to keep warm.
Slowly introduce the hot chicken stock into the avocado puree, by tempering the avocado.  Otherwise, the avocado mixture breaks down and your soup will feed the kitchen drain instead of you.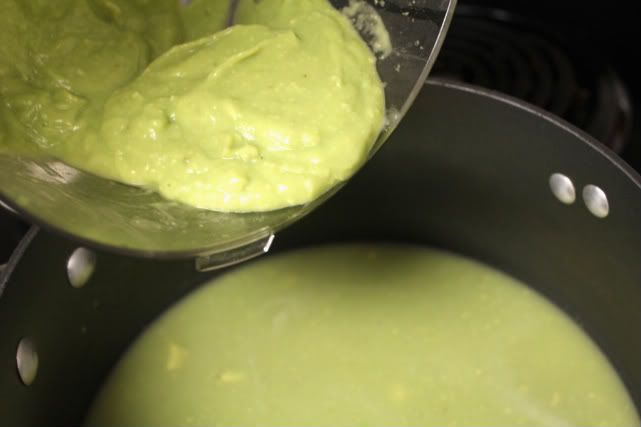 Once tempered, pour the avocado puree into the pot with the rest of the chicken stock.  Add the remaining avocado puree and mix well.
Squeeze some lemon juice and adjust for seasoning with salt and pepper if necessary.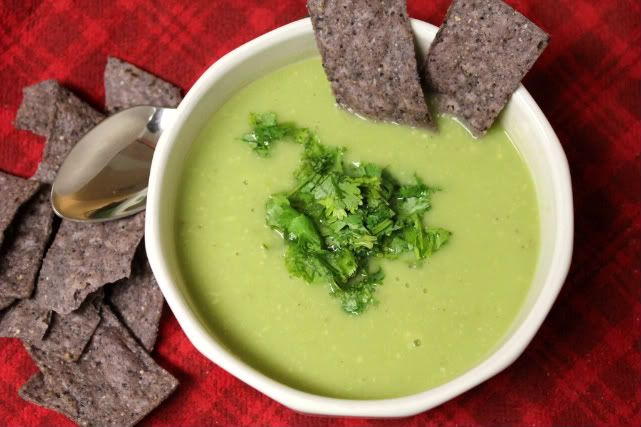 Garnish with some chopped cilantro and serve with crusty bread or chips.
Crema de Aguacate: Creamy Avocado Soup
Ingredients
(Adapted from Michelle O. Fried's Comidas del Ecuador)

3 1/4 cups (26 oz carton) chicken stock
2 avocados, soft and creamy
1 tsp of lemon juice, or 2 tsp white wine (I used lemon juice)
Instructions
In a blender or food processor, blend 1 cup of chicken stock with the avocados until it is a puree.
In a stock pot, heat the remaining chicken stock until it comes to a boil. Turn the heat down to low and keep warm.
Temper the avocado mixture by slowly introducing the hot liquid into the avocado, a couple of scoops at a time.
Mix the avocado puree with the hot stock so that the soup is warm. Be sure not to boil it, otherwise the avocado mixture will break down.
Add the lemon juice and adjust for seasoning with salt and pepper if necessary
Garnish with chopped cilantro and serve with bread or chips.
http://www.tstastybits.com/2011/09/crema-de-aguacate-ecuadorian-creamy-avocado-soup/
T\'s Tasty Bits, 2009-2012