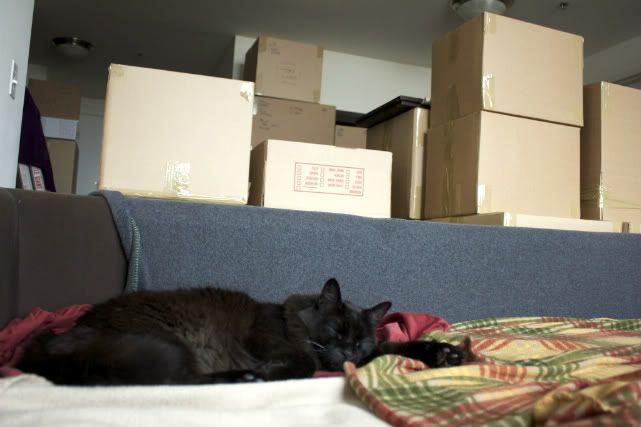 Hey my little bits!  I just wanted to let you know that I am moving!  El Señor Hubs, Shadow and I have decided that after 9 years of living in the New York/New Jersey area, it is time to go somewhere warmer.  We both love the Southern charm of this country and we will be making Georgia our new home.  We are nervous and excited at the same time about this new adventure in our lives.  Since I have no idea when I will have everything in order at our new place, it may take a few weeks before I am back here again.  Keeping my fingers crossed and hopefully before Christmas!
By the way, I had forgotten to mention – T's Tasty Bits has a sister site in Español!  Yes!  Spread the word – if you know someone who is more comfortable reading in Spanish, let them know.  The bulk of this site is dedicated to Ecuadorian and Latin American recipes, so it only makes sense to have the recipes en Español.  I translate each recipe, so bear with me…
In the meantime, you can follow me on Twitter and keep up with my updates.  Or just wait for a new post to show up in your reader or in your email, and enjoy some time away from the computer.  Is that even possible these days?
Also, if you are becoming more intrigued with Google + like I am, you can circle T's Tasty Bits and/or myself and we can hang out there as well.  Or we can be friends on Facebook.  Speaking of Facebook, I am experimenting with Facebook comments on posts, so you can now comment here when you are on Facebook virtually hanging out with your amigos.
See you all soon!
Tamara