One of the first things I wanted to do when we got to Georgia was visit Historic Savannah.  It doesn't get more southern than Savannah, y'all.  We did a quick two-day trip at the end of December and enjoyed strolling around Historic Savannah, admiring the architecture and eating some really good food!
We stayed at the Avia Hotel, a Hyatt property, conveniently located between the riverfront and the rest of the town.  The bar and its offerings were great; wonderful way to wind down the day.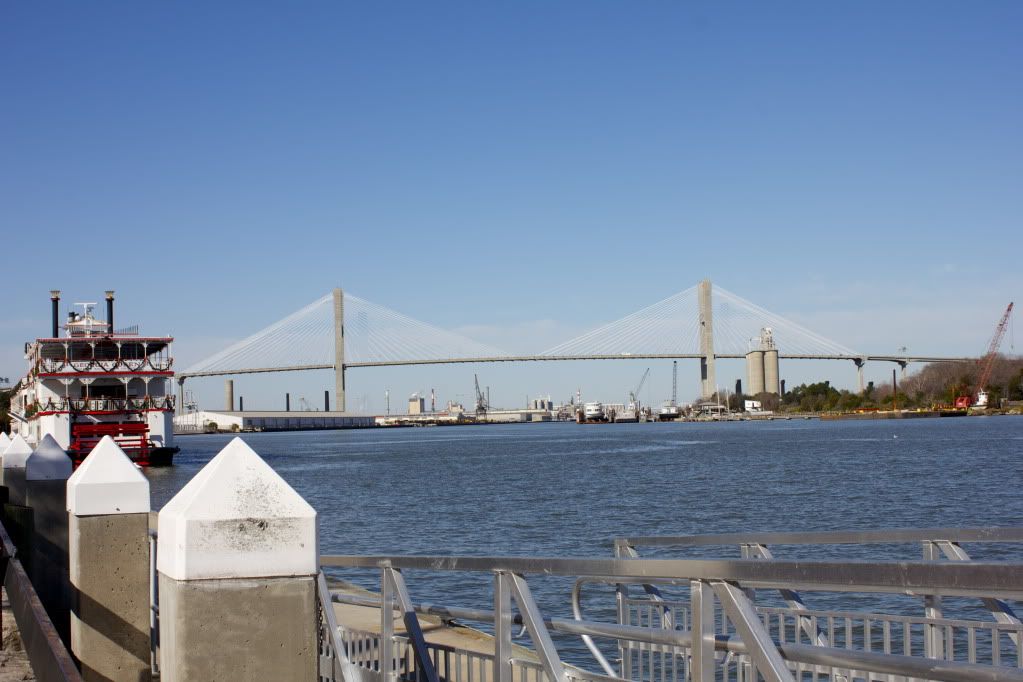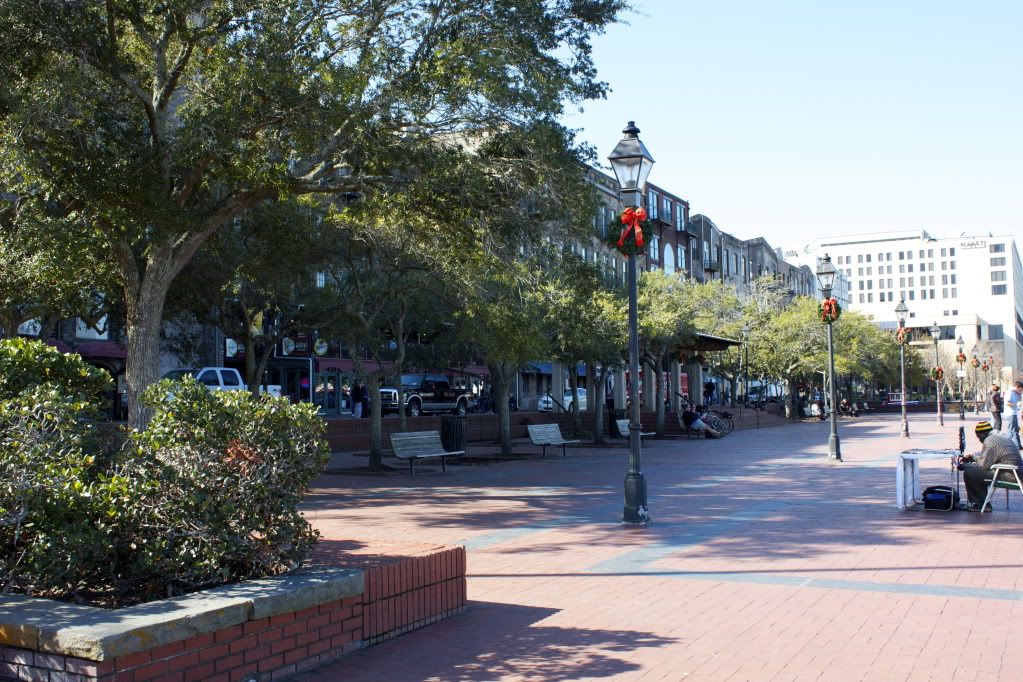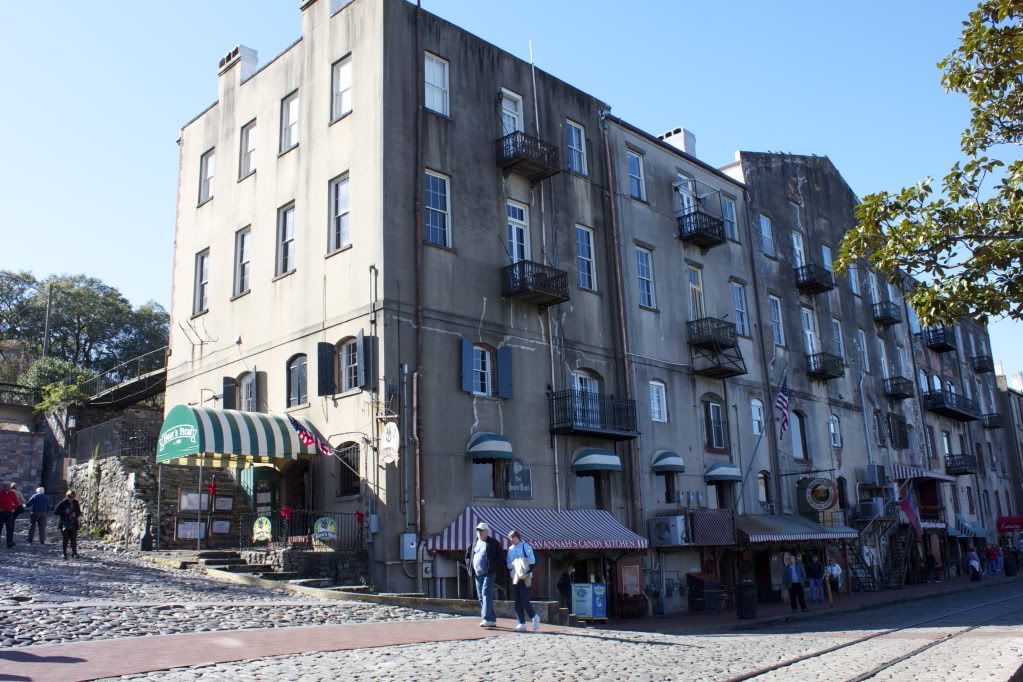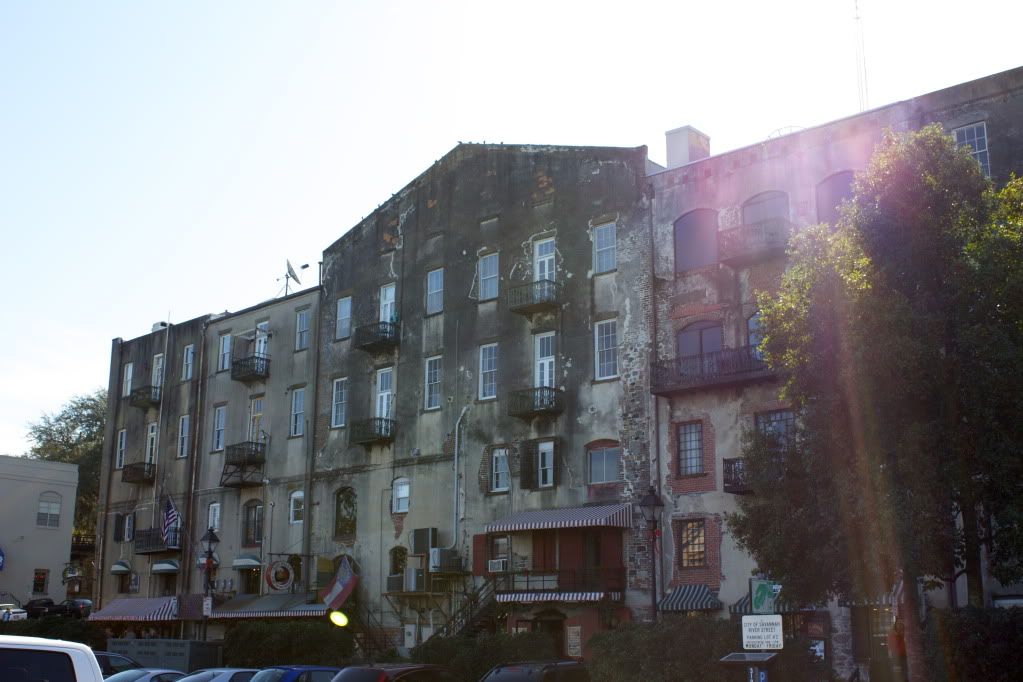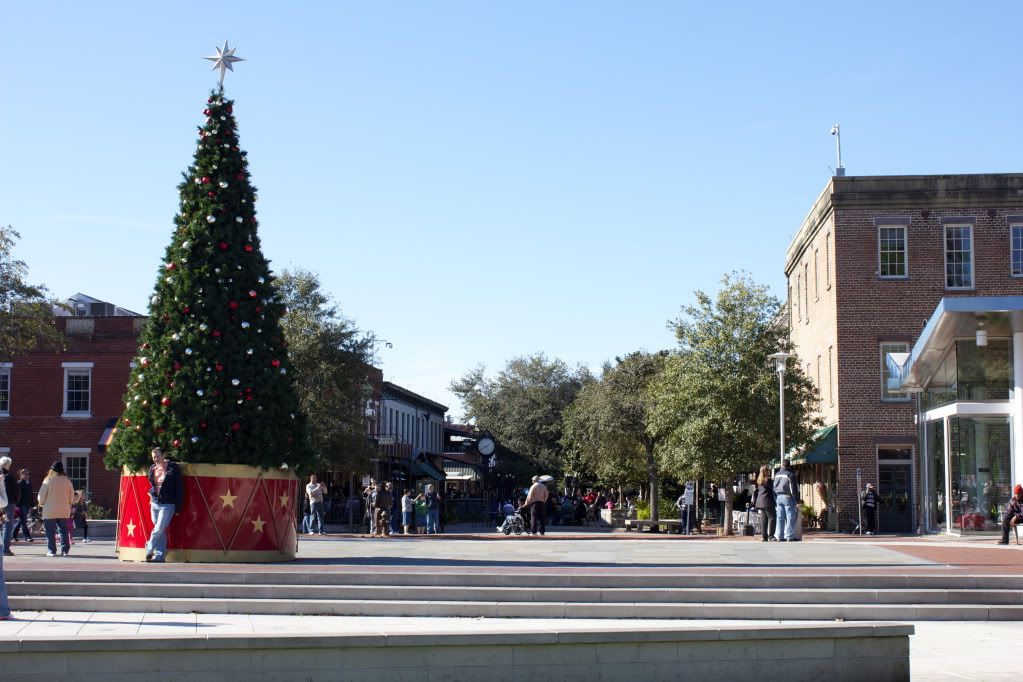 Right outside our doorsteps was City Market, which has some little quaint stores and a couple of restaurants.
One of the things El Señor Hubs and I like to do is to go for a run while visiting any city.  It is a great way to get a quick tour of the town.  We realized that after running, we pretty much had seen what we wanted to see.  Yeah.  Well, it allowed us to pinpoint the places we wanted to go back and visit.
I loved this building in particular; it belongs to The Savannah College of Art and Design.  The cannons!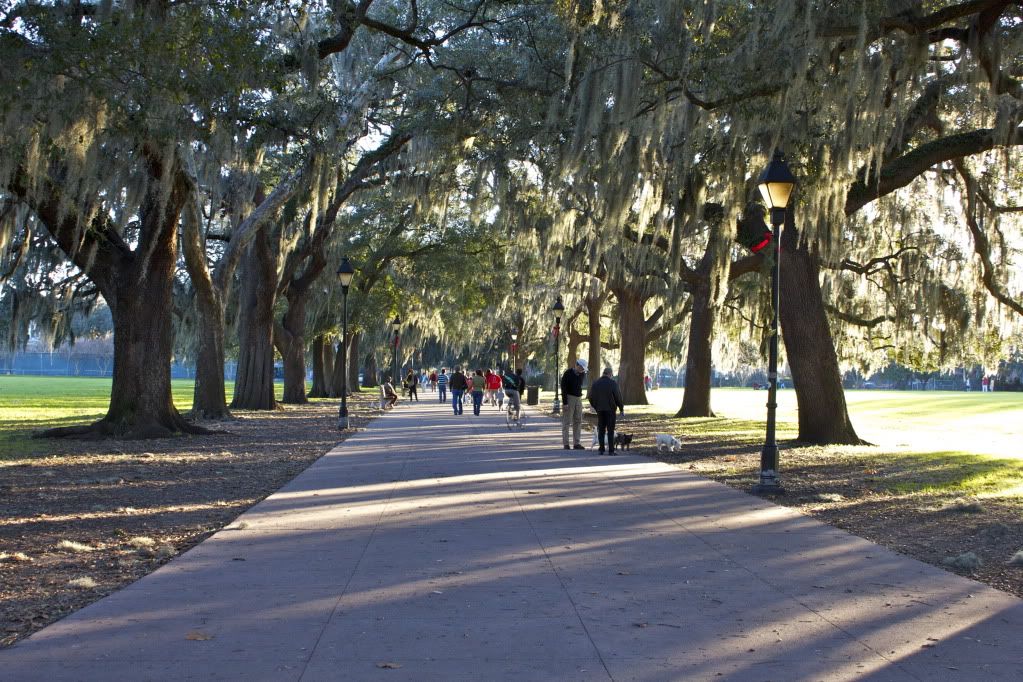 A view from Forsyth Park.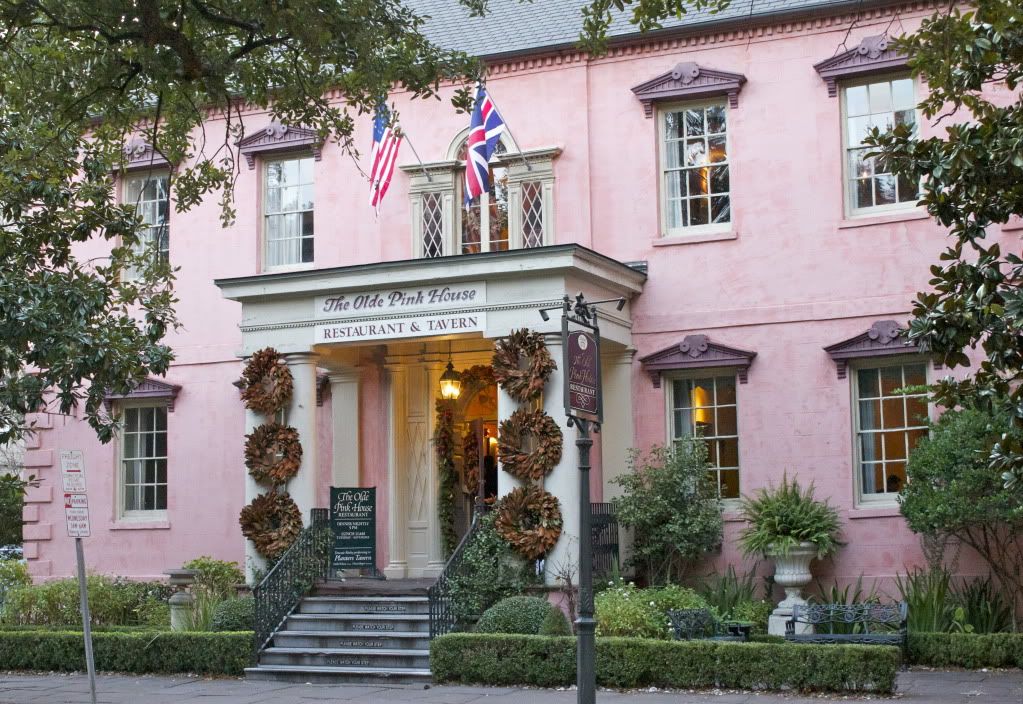 And you cannot leave Savannah without a fantastic meal at The Olde Pink House.  We had a wonderful, romantic dinner at The Olde Pink House.  The service was amazing, and so was the atmosphere.  Foodwise, I had to have the braised pork shank which falls off the bone.  I must say the mac and cheese that came with it was a bit on the dry side, but all the other positives cancelled it out.
We grabbed a really good lunch at B. Matthews, which is also known for their weekend brunches.  On our last evening, we felt like grabbing a juicy burger and some beers, and we stumbled upon Crystal Beer Parlor.  It did not disappoint.  Finally, on our last day, we went to Huey's New Orleans Cafe for breakfast – don't forget the beignets!  Savannah, we will be back again!