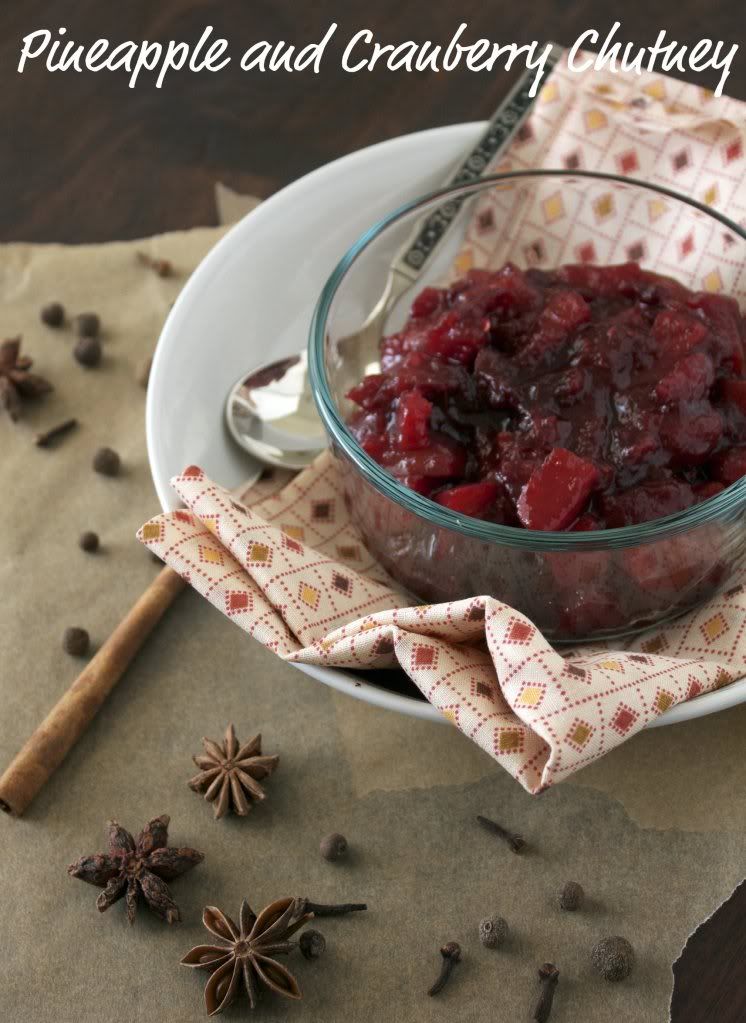 We've made Colada Quaker and Colada Morada using the rinds and the hearts of pineapples, but what do you do with the actual pineapple?!  I suppose you can eat it plain, as it is – something I can't do because I can't stomach pineapple by itself.  So, instead of letting that pineapple left over from the Colada Quaker go to waste, I decided to make a chutney.  Having the pineapple drowned in other flavors and fruits makes it easier to eat.  Not to mention, delicious!
Chances are you have some frozen cranberries left over from the holidays; I normally buy a few bags when they go on sale once Christmas is over.  The rest of the ingredients are ones you most likely already have in your pantry.  To add a bit of interest to this chutney, I threw in a green chili, halved – seeds and all.  This will give this chutney a bit of a kick.
Cookery instruments needed:
Small sauce pan, wooden spoon.
Cookery ingredients used: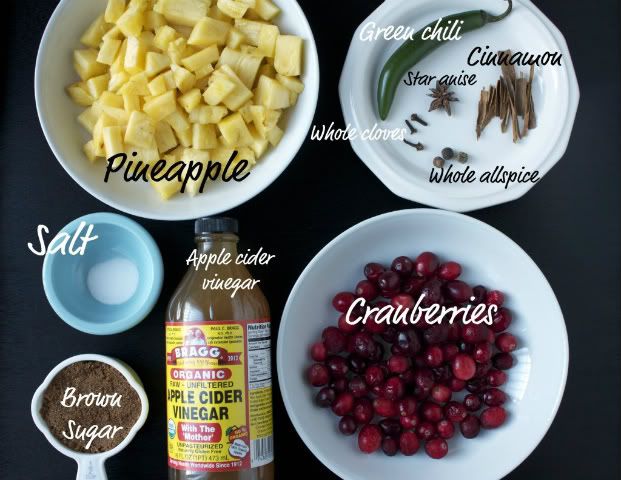 Pineapple: 2 cups, chopped; cranberries: 1 cup; 1 green chili, halved; a few sprigs of Mexican cinnamon; 1 star anise; 3 whole cloves; 3 whole allspice, a pinch of salt; 1/2 cup brown sugar and 2 tablespoons apple cider vinegar.
Throw all the ingredients in a sauce pan and cook on medium heat, covered, until the cranberries practically dissolve and you have a thick, chunky consistency.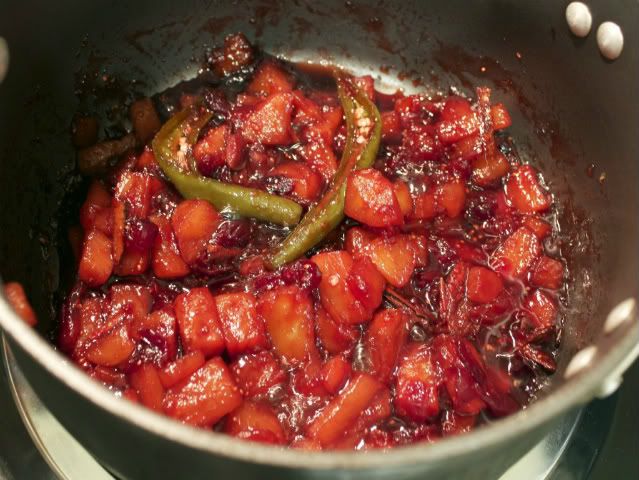 Once cooked remove the green chili, the cinnamon, the allspice and the cloves.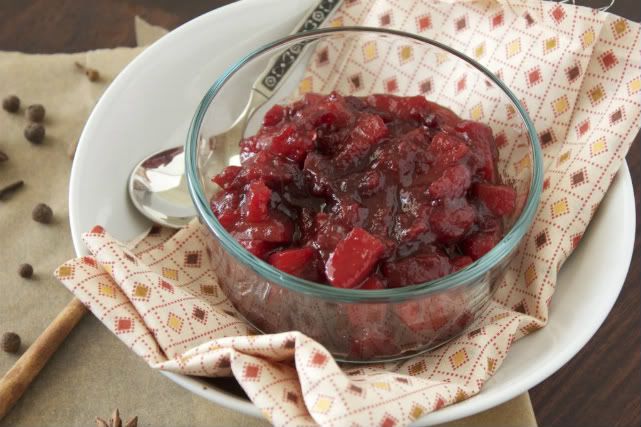 Serve with some crackers, or as a condiment with some pork loin for instance.  This chutney has a wonderful taste: the sweetness of the pineapples and the cinnamon; the tartness of the cranberries, all perfectly balanced with an aromatic spice from the star anise, the cloves and the allspice.  Throw in a bit of heat from that chili, and you have a party in your mouth.  Yummy!
Pineapple and Cranberry Chutney
Ingredients
2 cups pineapple, chopped
1 cup cranberries
1/2 cup brown sugar
1 star anise
3 barks of Mexican cinnamon
3 whole allspice pieces
3 whole cloves
Pinch of salt
2 tbsp apple cider vinegar
Instructions
Combine all ingredients in a small sauce pan.
Cook on medium heat until the cranberries dissolve and the chutney achieves a thick, caramelized consistency.
Remove the cinnamon, star anise, whole allspice and whole cloves.
Serve as a condiment for meats like pork or turkey, or as a topping on crackers.
http://www.tstastybits.com/2012/02/pineapple-and-cranberry-chutney/
T\'s Tasty Bits, 2009-2012