Memorial Day weekend is just around the corner!  It's been over ten years since I was introduced to my first Memorial Day party back in Stillwater, OK. , and I remember it being one of the greatest events ever!  I was in college and our church put together a mini gathering for all the international students, where we got to feast on hamburgers and hot dogs, potato salad, chips, baked beans, chocolate chip cookies, pies, and ice cream until we could no longer move.  After all, when there is free food, what is broke college student to do?
Fast forward to today, and trust me, these items are still part of our Memorial Day menu.  However, these days I strive to introduce a bit of my Ecuadorian heritage into our meals, and also introduce our neighbors and friends to the delicious treats Ecuador has to offer.  So, I have gathered a few favorites that could go great as part of a Memorial Day menu, along with the perennial burgers and hot dogs!  Hope you give one of these a go this weekend.
Hominy Dip
As the burgers and the hot dogs are on the grill, start off with a hominy dip with those chips!
Encurtido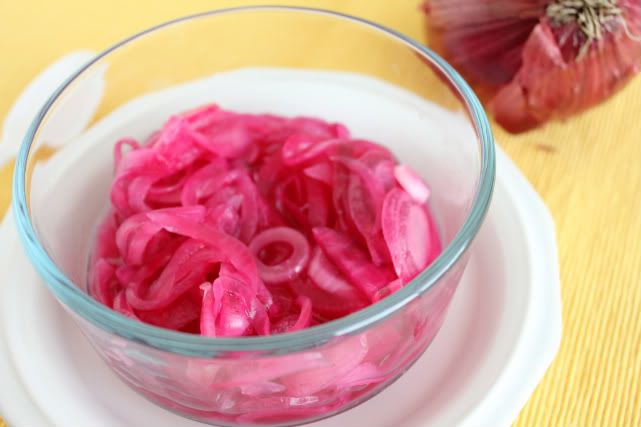 And once those burgers and hot dogs come off the grill, why not top them with some delicious pickled onions?
Ají de Tomate de Arbol
Give them a kick with this spicy ají de tomate de árbol.
Cebiche de Camarón

No outdoor gathering in the summer is complete with a refreshing shrimp cebiche.  Surf and turf, anyone?
Ají Criollo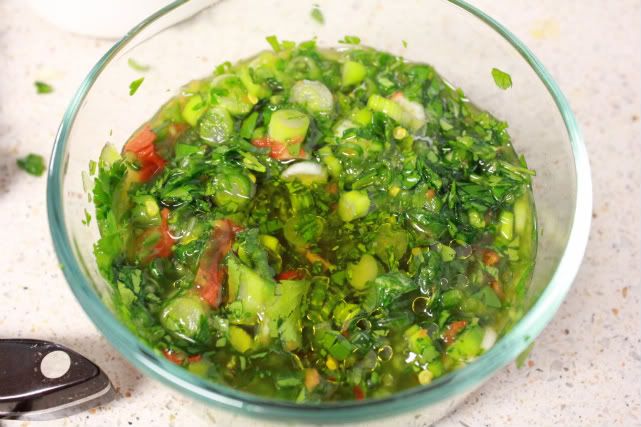 Don't forget to add a spicy twist to that cebiche, with ají criollo.
Colada de Avena Quaker

Wash it all down with a delicious oatmeal drink, which can be made the night before and refrigerated.
Yogurt de Mora
Another refreshing alternative, a blackberry smoothie.  See?  It is not just for breakfast!
Watermelon Mojito

Although not necessarily Ecuadorian, this watermelon mojito is a refreshing cocktail to kick off the start to the summer.
And speaking of Oklahoma, please pray for my state, as the people pick up the pieces from the tornadoes that ravaged through Edmond, Shawnee and Moore.  You can help by donating to the following organizations and charities to help in the effort of providing for those in need:  The Salvation Army, Samaritan's Purse, Regional Food Bank of Oklahoma, Feeding America, Convoy of Hope, American Red Cross, and Central OK Humane Society.  On this last one, my dog Luna thanks you from the bottom of her little heart.
Enjoy a wonderful and safe Memorial Day Weekend!